RealResponse chief executive David Chadwick explores how a culture of fear still lurks beneath the surface in college basketball, despite a wave of major changes that has hit other parts of the sport.
As I watched the NCAA men's basketball tournament from my Charlotte, North Carolina, home this past week, I am reminded of my time as a Division I basketball student-athlete more than a decade ago, working towards my degree and taking an entrepreneurship class that would forever change my life, while using my God-given athletic talent (and height) to help my team win games.
It is remarkable how much change has come to college basketball, from the constant replay reviews during the games, to the significant impact of new commercialization of name, image, and likeness (NIL) rights, and the transfer portal.
But yet, sadly, some aspects remain the same, including a culture of fear.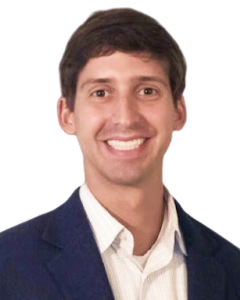 When I was a student-athlete, it was extremely rare for a student—or even a coach or staff member—to speak up when they experienced or witnessed misconduct. A culture of fear, secrecy, and intimidation permeated athletics, and to many extents, still does today. We have seen the great harm brought to professional, collegiate, and Olympic athletes through abusive coaches and by the unwillingness of staff to courageously speak up. Voices need to be heard. But how?
For many athletes, competing at the highest levels is the pinnacle of success and the result of years of dedication, hard work, and sacrifices. And while the public praises these incredible athletic achievements by individuals and teams, often there is pain, anger, and shame hidden from view.
Athletes face enormous pressure to be strong and invincible yet operate in a power dynamic with a lot to lose for speaking up on harassment, abuse, discrimination, mental health, and other related concerns. Am I willing to jeopardize my playing time? Lose my athletic scholarship? Burn a relationship with someone who could help advance my career?
Unfortunately, we are reminded daily of the horror stories of abuse, harassment and discrimination across the sports landscape at all levels. We do not have to sit helplessly by as too many schools, teams, leagues, national governing bodies and others fail to properly handle misconduct.
In fact, collectively, we can all help prevent it from happening if accountability was real and there was a mechanism for safely reporting inappropriate conduct.
The platform that I founded a few years ago, RealResponse, is just one tool to provide athletes, coaches and staff with the ability to anonymously report misconduct and wrongdoing in sports at all levels. The idea is to promote accountability so that organizational leaders can identify and respond to concerns in real time that is effective, simple, and actionable.
But a software platform or even words do not, in itself, create a safe culture for reporting. Leaders must build relationships with athletes and their families. They must promote accountability. These strong relationships will make it much more likely that concerns will be brought forward.
The unfortunate reality is that many organizations would prefer not to know. Why? Sports is a multibillion-dollar enterprise with millions of competitors, enjoyed by even more millions of fans around the world. There is a massive ecosystem of athletes, coaches, staff, and countless others impacted by discovered misconduct. We see it in brand partnerships that evaporate. We see it with partners and guardians who chose to abandon schools and universities when there are issues of impropriety. We see it on the professional and the international sport levels where coaches and other officials come under fire because they may not have been as diligent on "whispers" of impropriety that they should have been.
Most importantly, we hear it in the voices and the stories of athletes and others who suffer in silence.
There are questions for all of us: How many more victims must remain silent? How many more scandals are we willing to endure? Are we ready to do our part to help prevent these tragedies from happening? It starts with all of us. Create a real culture of accountability, leverage technology, be present, be responsive, show them that you care.
The most valuable assets we have are the people around us. If you are in a position of leadership, it is your job to stand up and protect the people within your organization because for many, they don't have anyone else doing it for them.
So, as you watch the remaining exciting games of March Madness, remember that there is always more than meets the eye.
David Chadwick, former NCAA Division I basketball player at Rice and Valparaiso, is the founder and chief executive of RealResponse, a software company that enables athletic organizations to give their athletes and employees a confidential communication channel to share their needs and concerns, and for their leadership to receive and respond in real-time.