RealResponse grows beyond its college roots.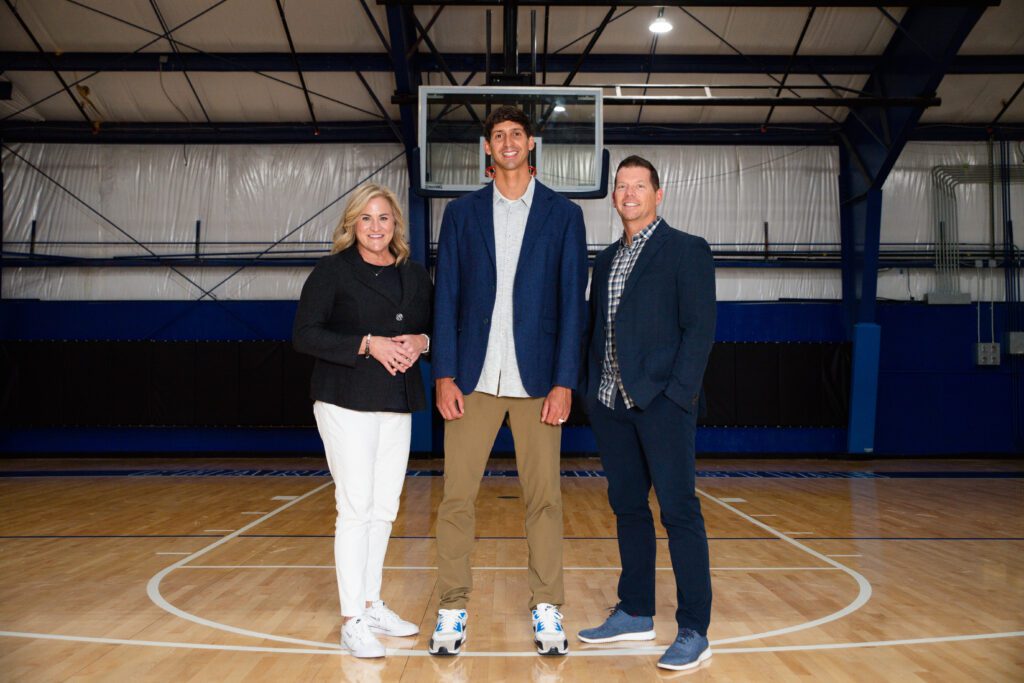 RealResponse started out as a college-focused tech company that provided schools with a platform to collect athlete feedback. In an era when the athlete voice has grown louder and more influential, RealResponse found that its product, which gathers feedback that's both real time and anonymous, was useful beyond the college space.
In the last year, the Charlotte-based company has grown well beyond its college roots, striking up partnerships with national governing bodies, professional leagues such as MLB and the NWSL, the NFL Players Association and NFL teams.
A year ago, RealResponse, which was founded in 2015, was generating almost all of its revenue from its college clients. The company says it partners with more than 100 schools.
Now, that ratio is evolving as the company grows. Roughly 65% of RealResponse's revenue comes from the college space, compared to 35% in what it calls "emerging markets," which is essentially the non-college business.
David Chadwick, founder and CEO of the SaaS-based company, said RealResponse's platform provided teams and leagues with a tool to collect feedback from their athletes during COVID-19 so they could share their concerns throughout the pandemic. Athletes also turned to RealResponse when their teammates were not following health and safety protocols.
RealResponse provides the athletes with an anonymous texting option. Typically, the athlete feedback goes to an administrator, human resources executive or legal expert, and each client determines how it chooses to respond.
"We always knew there was a bigger opportunity for the use of our system beyond college athletics," Chadwick said.
The NFLPA was the first non-college client that provided the software for its athletes a year ago. USA Gymnastics and, later, USA Swimming adopted the product for their athletes, leading to more NGB relationships.
"The anonymous reporting is important because we want the athletes to feel empowered to send us their feedback, even if they're not comfortable disclosing their identity," said Abby Howard, USA Swimming's senior director, legal and membership affairs.
Howard came from college sports, where she worked at the America East Conference and the NCAA in enforcement. That's how she first heard about RealResponse.
"RealResponse is an invaluable tool available to anyone associated with our league to anonymously report concerns related to misconduct and potential policy violations, and have confidence that those reports will be acted upon," NWSL Commissioner Jessica Berman said in an email. "Our league was one of the first to offer these tools through RealResponse to our players and staff and I'm proud of the work that we're collectively doing to ensure there are clear pathways to report concerns. That is key to create safe places to work, train and compete."
The company's growth into professional sports and NGBs prompted Chadwick, a former college basketball player at Rice and Valparaiso, to expand his staff, especially in the emerging markets. That's what led him to Blake Davidson, who joined the company recently as executive vice president, emerging markets, after 20 years at NASCAR.
Chadwick had previously hired Samantha Huge, the former William & Mary athletic director, to oversee collegiate partnerships.
"There's a unanimous need for people to have a safe and confidential way to communicate and that just hasn't existed in the past," Davidson said. "What's accelerated our growth is that the traditional ways of sharing concerns are very outdated. You've got to pick up the phone or fill out a long web form. We're making it easier for people to use their voice."
Editor's note: This story is updated from the print edition.
About RealResponse
Originally founded in 2015 and then expanded in 2020, RealResponse is a partner with more than 100 colleges and universities as well as with the Denver Broncos and Kansas City Chiefs of the NFL, the NFLPA, USADA, the NWSL and several member clubs, and a growing number of governing bodies including USA Track and Field, USA Swimming, and USA Gymnastics, giving more than 150,000 athletes and staff the ability to anonymously share feedback and concerns in a safe and secure manner. RealResponse is an online platform that allows for real-time reporting, surveys, and as a document repository. Organizations can also benchmark metrics to peer and national averages to identify areas of competitive advantage and vulnerability. Additional partnerships with international organizations, colleges and professional sports properties are expected in 2022. In 2021, RealResponse was recognized by the Charlotte Business Journal as one of the "Fifty Most Innovative Companies in the Region." For more information about RealResponse, visit realresponse.com.