Documentation
So Much Data!
2M
RealResponse reaches more than two million people in its user communities.
58%
Of individuals aged between 18 and 22 have engaged in at least one sports betting activity (NCAA).
#1
Macro insights show that mental health and wellness are the top concerns voiced through RealResponse.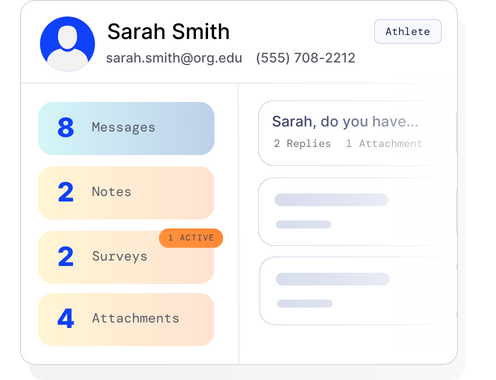 One place
Store sensitive materials and discussions in one location, seamlessly integrated with RealResponse, making it easy to document details and tapping into them only when needed.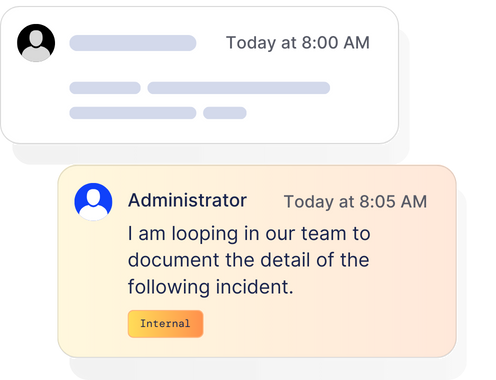 Formal processes
Correspond easily across departments with key personnel on the same communications thread creating a formal process for tracking purposes that includes dates created and read receipts.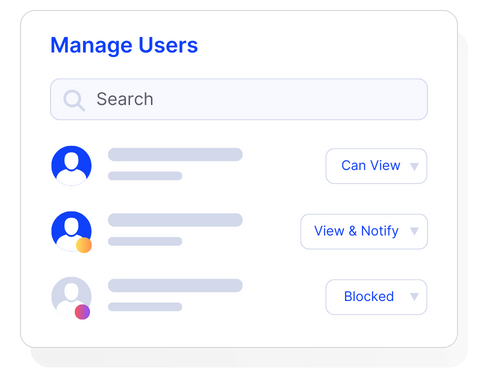 Clear Permissions
Assign tasks and manage permission types for different levels of access to specific resources and files to enable cross-department and community collaboration.
Contact Us
RealResponse enables our department to manage our most important internal documentation and communications in one integrated place.

Gretchen Bouton, Senior Associate Director of Athletics, TCU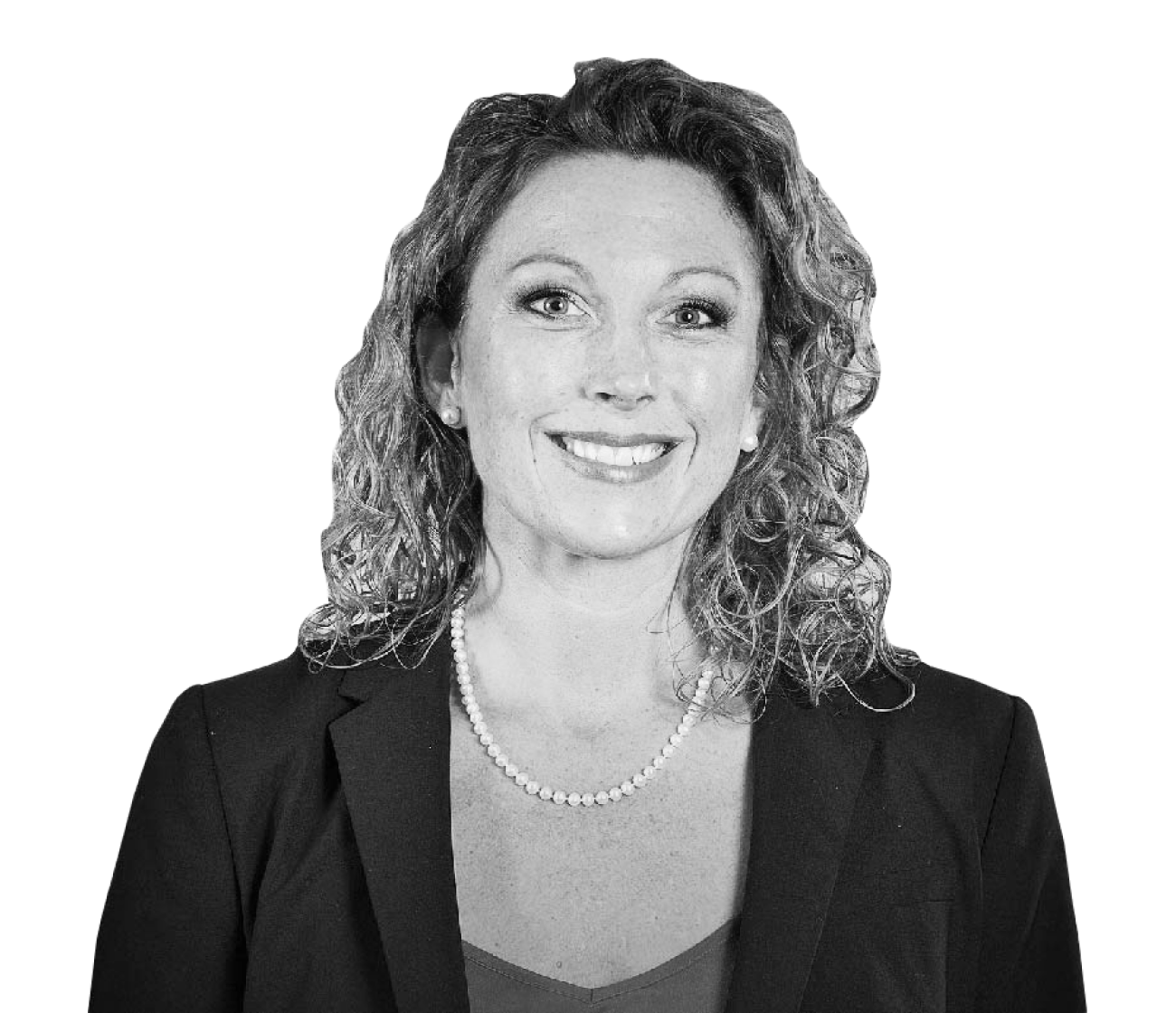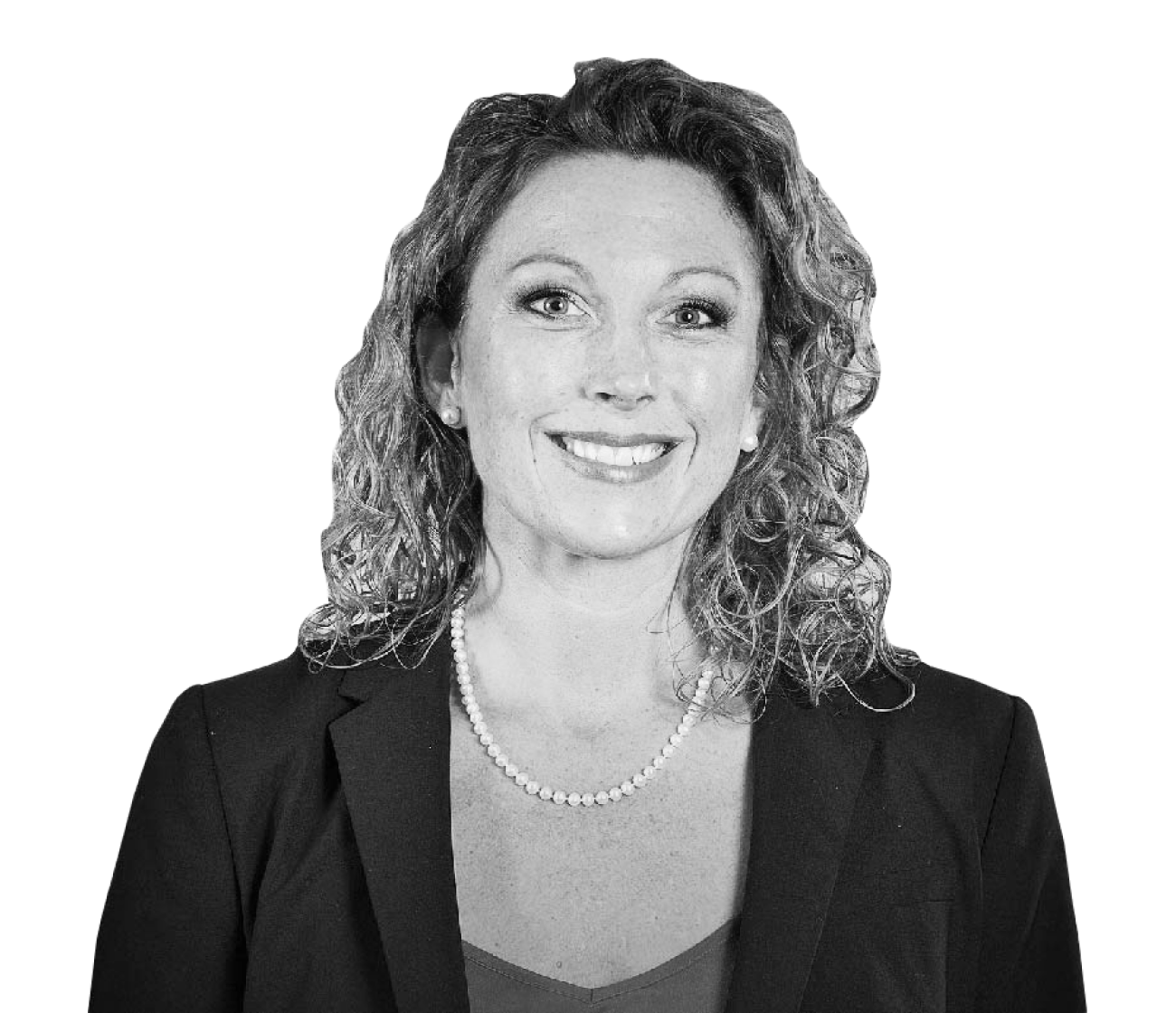 Product Related Content
Featured Content
Read our customer stories for helpful insights on how RealResponse works.
Read Now
Survey FAQs
Frequently Asked Questions

Is this bundled with Anonymous Threads?
No, this solution is not bundled with Anonymous Threads, but it can be. It can also be bundled with Surveys. By bundling all three products, organizations can easily capture critical information associated with an incident in one place without having to do this manually.
Who controls the permissions?
The administrator determines who has access and visibility, very much like other technology platforms implemented within organizations.
Is Documentation automated?
Yes. The application makes it easy to capture all relevant information. Critical conversations occurring through text, email, and internal notes, as well as how many times messages or surveys were sent are seamlessly compiled and captured into one person's profile, reducing time spent on tracking and managing numerous details. Documentation makes it easy to roll up a lot of data when needed for case management purposes.