College Sports Veteran Administrators Paul Stoltzfus and Briana Vargas Join Team
Charlotte, NC June 22, 2022
RealResponse, the nation's leading student-athlete risk management solutions company, announced on Wednesday the addition of college sports veterans Paul Stoltzfus as Customer Success Manager for Collegiate and Briana Vargas, as Director of Administration.
Stoltzfus comes to RealResponse from the University of South Carolina, where he most recently served as the Associate Athletics Director for Academics, leading the Gamecock's efforts to empower student-athletes to achieve academic excellence in preparation for graduation and beyond. Vargas most recently served as the Assistant Athletics Director for Organizational Effectiveness at Army West Point, responsible for oversight and planning of special projects within the department, the efficient and effective deployment of resources, and ensuring high standards throughout the department. 
"We are thrilled to welcome Paul and Bri to the RealResponse team" said David Chadwick, Founder of RealResponse. "Paul has a passion for the well-being, growth, and development of student-athletes and values collaboration, education, and relationship building. His long-tenured campus leadership experience will bring additional expertise to our already-strong collegiate team, led by Samantha K Huge."
"Briana brings to our leadership team strong and effective organizational expertise and will be invaluable in every aspect of our organization and business, I look forward to having her ensure that our growing company is firing on all cylinders." 
Stoltzfus has more than 15 years of campus experience, uniquely positioning him to understand the demands, stressors, and opportunities that student-athletes face, and in turn, provide guidance and real-world expertise to RealResponse campus partners. Stoltzfus began his career at his alma mater, Appalachian State University where he competed in track and cross country while earning a Bachelor of Science in Recreation Management (2007) and a Masters in College Student Development – Student Affairs (2009). He has served in student-athlete facing roles at the University of Maryland, Texas A&M University, and the University of South Carolina. In addition to his campus service, Stoltzfus is an active member of the National Organization of Academic and Student-Athlete Development Professionals (N4A).
At Army, Vargas assisted in the execution of coaching contracts, coordinated the annual Hall of Fame banquet and induction ceremony, organized the bi-annual Army West Point Athletics Association Board of Director meetings, oversaw the department's annual culture survey, and served as a sport administrator for the softball and women's tennis programs, among many duties. Before Army, Vargas spent five years at Indiana University in the Office of Compliance Services. She attended Marquette University, where she earned a Bachelor of Arts in Public Relations (2015) and was a four-year member of the Marquette University women's lacrosse team. She earned a Master of Science in Communication from Purdue University in (2019).
What They Are Saying About Paul Stoltzfus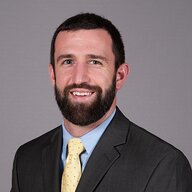 Shane Beamer (Head Football Coach  at University of South Carolina)
"Paul brings immense value to RealResponse with years of experience in the athletics field supporting student-athletes. He knows first-hand what the campus environment consists of and what best benefits the student-athlete. As a Coach, I value his understanding and how he advocates for student-athletes."

Chance Miller (Senior Deputy Athletics Director at University of South Carolina)
"RealResponse has made a terrific hire in bringing in Paul to interface with institutions. He brings years of quality experience as an athletic administrator communicating and dealing with complex issues that involve student-athletes, coaches, administrators and campus leaders. He will be able to help each constituent on campus realize the full benefit of RealResponse's services and how to appropriately respond to issues that arise."
What They Are Saying About Brianna Vargas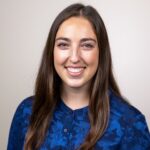 Mike Buddie (Director of Athletics, United States Military Academy at West Point)
"Bri is a rising star in the industry. She is a driven and detail-oriented, an authentic teammate who will be a great addition to the RealResponse team. She will be greatly missed here at West Point, but I am thrilled for her and know she will continue to build and foster relationships in her new role."

Kris Fowler (Executive Associate Director of Athletics, United States Military Academy at West Point)
"Bri is a consummate professional who brings value to everything she does. Joining David and the RealResponse team is a perfect match. I have seen her intentional approach and keen understanding of the industry develop and I am excited to see her contribute to RealResponse achieving even greater success."