RealResponse Announces the Addition of Hannah Dewey as Director of Business Development for the Collegiate Athletics Team and the Promotions of Executives Samantha K. Huge, Parker Moye, and Giovanni Filippi 
Charlotte, NC September 28, 2022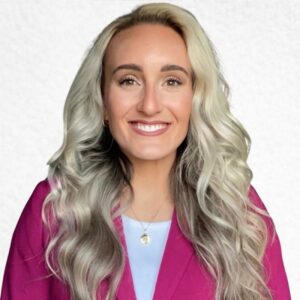 RealResponse, (@RealResponseHQ), the leading safe and secure feedback, monitoring, and anonymous reporting platform announced today the addition of Hannah Dewey to the newly created position of Director of Business Development, Collegiate Athletics. In this role, Dewey will be an integral part of the Collegiate Athletics Team, led by Samantha K. Huge. 
"Hannah brings a wealth of experience, both as a former student-athlete and as a professional deeply connected and widely respected throughout the enterprise of intercollegiate athletics," said Huge. "We are thrilled to have Hannah join our growing team as her insight and knowledge of the issues facing today's industry leaders will be an asset not only to RealResponse, but to our campus partners that we serve." 
Dewey most recently served as Director of Business Development & Operations for the LEAD1 Association, (formerly the Division 1A Athletic Directors Association), which represents the athletics directors of the 131 member universities of the Football Bowl Subdivision (FBS). During her time with LEAD1, Dewey spearheaded all business operations that support the LEAD1 mission, including external business relationships, meeting and event planning, content creation, brand marketing, and visual content curation. Dewey began her career at the campus level, and served with the NCAA Office of Government Relations before spending nearly five years with LEAD1. 
A softball student-athlete at the University of Maryland, Dewey earned a B.A. in Economics. While on the College Park campus, she was named to both the ACC and Big Ten All-Academic teams and served as President of the Student-Athlete Advisory Committee (SAAC). After a brief professional career overseas, she went on to earn a Masters degree from the prestigious sports administration program at Ohio University.
RealResponse founder David Chadwick also announced the promotion of Huge to Executive Vice President, Collegiate Athletics, the promotion of Parker Moye to Vice President, Customer Success, and Giovanni Filippi as Senior Director, Product and Engineering. 
"Samantha, Parker, and Giovanni  have been instrumental to our incredible growth over the past several years as well as the enhancement of our customer service and our platforms," said Chadwick. "They each play an integral role in our organization and success and these promotions are well-earned and deserved."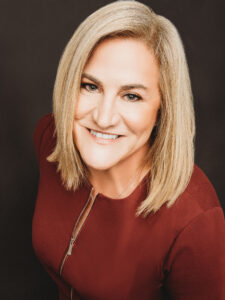 Samantha K. Huge,
Executive Vice President, Collegiate Athletics
---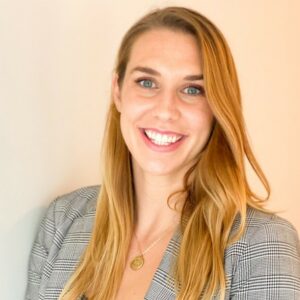 Parker Moye,
Vice President, Customer Success
---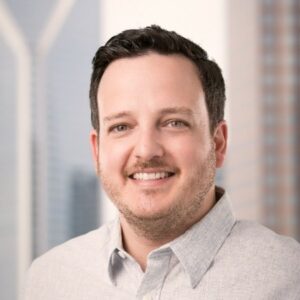 Giovanni Filippi,
Senior Director, Product and Engineering
---
What They Are Saying About Hannah Dewey 
Tom McMillen –  President & Chief Executive Officer, LEAD1 Association
"In her time at LEAD1, Hannah Dewey was an integral part of the success of LEAD1 and she did so much for our association and the membership.  Her work ethic and attention to detail ensured our business operations ran smoothly and her understanding of the nuances of intercollegiate athletics and ability to build connections were a tremendous asset for our membership. Hannah's experience as a student-athlete, coupled with her work with LEAD1 and the connections she has made throughout her career, will ensure hers is an immediate impact to RealResponse."
Dan Radakovich – Vice President & Director of Athletics, University of Miami
"Hiring Hannah is a brilliant move by RealResponse.  During my time on the Executive Board and as President of LEAD1, I found Hannah to be extremely helpful and professional.  She understands intercollegiate athletics – from her time as a student-athlete and from her time working closely with directors of athletics at LEAD1. In short, she is a star and will be a tremendous asset for RealResponse."  
About RealResponse
Originally founded in 2015 and then expanded in 2020, RealResponse is a provider to more than 100 colleges and universities as well as with a growing number of teams including the Denver Broncos and Kansas City Chiefs of the NFL, Major League Baseball, the NFLPA, USADA, the NWSL and several member clubs, USA Track and Field and USA Gymnastics, giving more than 150,000 athletes and staff the ability to anonymously share feedback and concerns in a safe and secure manner. RealResponse is an online platform that allows for real-time reporting, surveys, and as a document repository. Organizations can also benchmark metrics to peer and national averages to identify areas of competitive advantage and vulnerability. In 2021, RealResponse was recognized by the Charlotte Business Journal as one of the "Fifty Most Innovative Companies in the Region." For more information about RealResponse, visit realresponse.com.