Introducing Our New Survey Dashboard

Since 2015, RealResponse has been helping sports organizations give their athletes and staff a voice through our risk management and reporting platform. Since expanding our partnerships to more than 1,500 organizations, we're now enhancing our product even more. After developing a host of new tools and features, RealResponse is ready to unveil our new and improved survey dashboard.
With RealResponse, our client partners have always had a secure, centralized platform where feedback and urgent concerns can be anonymously shared, allowing administrators to record and respond, in real time, as necessary. Benchmarkable data, sport-by-sport breakdowns, data filters and comment sharing provide administrators with a robust suite of tools for tracking, recording and responding to athlete and staff needs.
With the new updates to our survey dashboard, our partners now have access to even more data, improved capabilities and a more elegant user experience. We're excited to share the new features of our updated RealResponse survey dashboard with you here.
---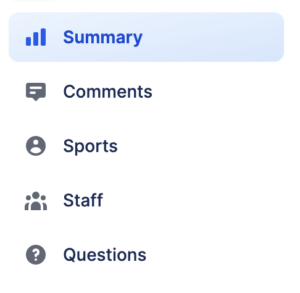 Improved Navigation
The refreshed layout of the survey dashboard now includes a streamlined navigation that elevates the previous experience to a new level. Our partners can still access the previous survey dashboard while getting a feel for the new one, but we're confident our new survey experience will be a hit. Our simpler design is a winning one.
---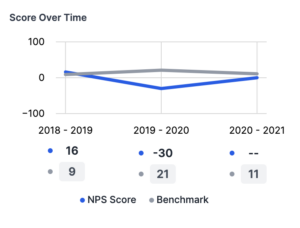 Year-Over-Year Data
Our partners can now compare their data year over year to understand the trends of overall student-athlete experience scores, head coach scores and assistant/position coach scores – RealResponse has a robust network of collegiate partner institutions that feed our nation-wide survey data benchmarks to provide true insight into your feedback and allow you to compare to similar institutions and athletic programs. As well as show if trends nationally are going up or down. 
---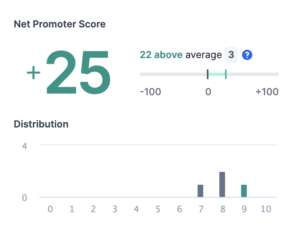 Insightful Reports
RealResponse partners can easily generate detailed and comprehensive reports at the department, team, coach and topical levels from their updated dashboard. With greatly improved, dynamic PDF exports, administrators can make more general and granular observations to draw truly actionable insights from the data and comments provided.
---
Exit Survey Capabilities
With the recent increase in student-athlete transfers, a large portion of the RealResponse client base has begun using the RealResponse Exit Survey process to create a specific set of questions and data points to track for any student-athlete that exits your athletic department, streamlining the ability to gather feedback electronically as well as offer in-person meetings. This is a useful tool that is easily setup and activated for any survey partner.
With Real-Time Anonymous reporting and conclusive end of season surveys, your organization can truly assess and benchmark honest feedback and store it securely in RealResponse. RealResponse partners have all the tools they need to manage risk and create the best possible experiences for their student-athletes, as well as surrounding staff.
---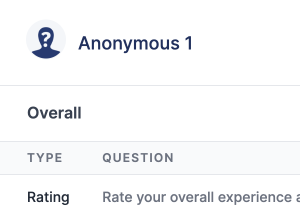 Individual Survey Response Views
The survey dashboard now allows RealResponse partners to review and respond to a student-athlete's entire survey or their individual comments, all while protecting that student-athlete's identity. An administrator can even have a "conversation" with a commenter while preserving that commenter's anonymity. With individual survey response views for every team member, an administrator can address:
How the feedback on a particular topic compared to the individual's overall experience

Whether all the comments were left by one student-athlete or multiple commenters