Dear RealResponse Partners:
From the start of our company in 2015, we have strived to service our partners at the highest level and deliver true value through our platform by equipping leaders of sports organizations with a simple way to enhance culture and enable their people to use their voices.
And while our goals have not changed, the RealResponse network and influence has expanded significantly this past year. In 2022 we were able to grow our team, enhance our platform, spend in-person time with cherished friends, and were blessed to add many new partners, including our first outside of the sports domain.
As a result of this growth, we are proud to share that we were able to scale RealResponse to help over a million new people, all while allowing us to stay true to our mission, and ultimately provide a needed resource to even more individuals in need.
As one of our most appreciated partners, let me share a brief year-end review for RealResponse, as well as take a glance ahead at what's to come in 2023.
---
Partnerships and New Engagements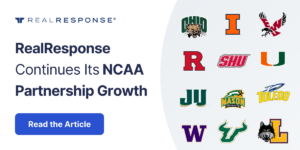 Collegiate Athletics
With over 120 university athletic department partners, RealResponse continues to empower college sports administrations to collect student-athlete feedback, address urgent concerns and maintain the health of their programs. In 2022, we saw tremendous growth and also further invested in our collegiate team to ensure continued success for our partners. Some of our new collegiate partners included Kansas, Richmond, Marquette, Miami, Toledo, Sacred Heart, Eastern Washington, and more.
---
Olympic National Governing Bodies
Following 2021, a year in which USA Gymnastics became the first Olympic National Governing Body to partner with RealResponse, we established new partnerships with many additional NGBs in 2022. Working with these NGBs has allowed us to not only provide a voice to national team athletes but also coaches and families of young athletes who need an avenue to report concerns. A few of our new Olympic National Governing Body partners are: USA Track & Field, US Soccer, USA Swimming, US Equestrian, USA Fencing.
---
Professional Sports
Also following the NFLPA's implementation of RealResponse in 2021, we made further inroads within the NFL and professional sports:
The Denver Broncos and Kansas City Chiefs were the first NFL clubs to adopt RealResponse in a unique implementation geared toward their staff and other non-athlete employees. Since then, twelve NFL clubs in total have implemented RealResponse in a similar way.
Multiple NWSL clubs implemented RealResponse to allow both players and staff in their organizations to anonymously report feedback and concerns including the Washington Spirit and Racing Louisville.
Since the NWSL became the first professional sports league to adopt RealResponse in 2021, we have partnered with several new leagues including:
Major League Baseball announced that it had adopted Realresponse as a proactive step toward rooting out misconduct that includes performance-enhancing drug use, improper sports betting, domestic violence, sexual assault, child abuse or other potential violations of the league's conduct rules and policies for players, staff and employees.
NASCAR implemented RealResponse to provide people with a safe and anonymous tool to secure feedback, report concerns and seek assistance from professionals in countless areas of expertise.
---
University Campus-Wide Expansions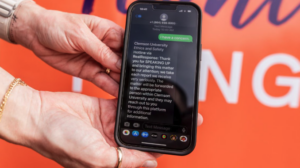 Finally, in 2022 Clemson University expanded RealResponse beyond Athletics to all University students, faculty, and staff, making Clemson the first university to offer our resource to its entire campus population. We are proud to scale our resource to now tens of thousands of others at Clemson, and we look to share further campus-wide announcements in the months ahead.
---
Growing Our Team
In 2022 we added four new members to the RealResponse team. Growth in both collegiate athletics and emerging markets highlighted the need to expand our staff and bring in individuals with campus experience and business development in professional sports. Each of these hires are widely respected throughout their respective industry and we were fortunate enough to see them add value to the company from day one.
---
Industry Engagement
One of the most rewarding parts of our work is when we get to spend time with each of you. After a few years "off" from in-person events, RealResponse was excited for the opportunity in 2022 to once again attend and participate on panels at multiple conferences. We are passionate about our work and were honored by the opportunity to share the stage at events with industry leaders like Candice Lee, Aaron Taylor, Dr. James Borchers, Jeremy McClain, and Nate Pine.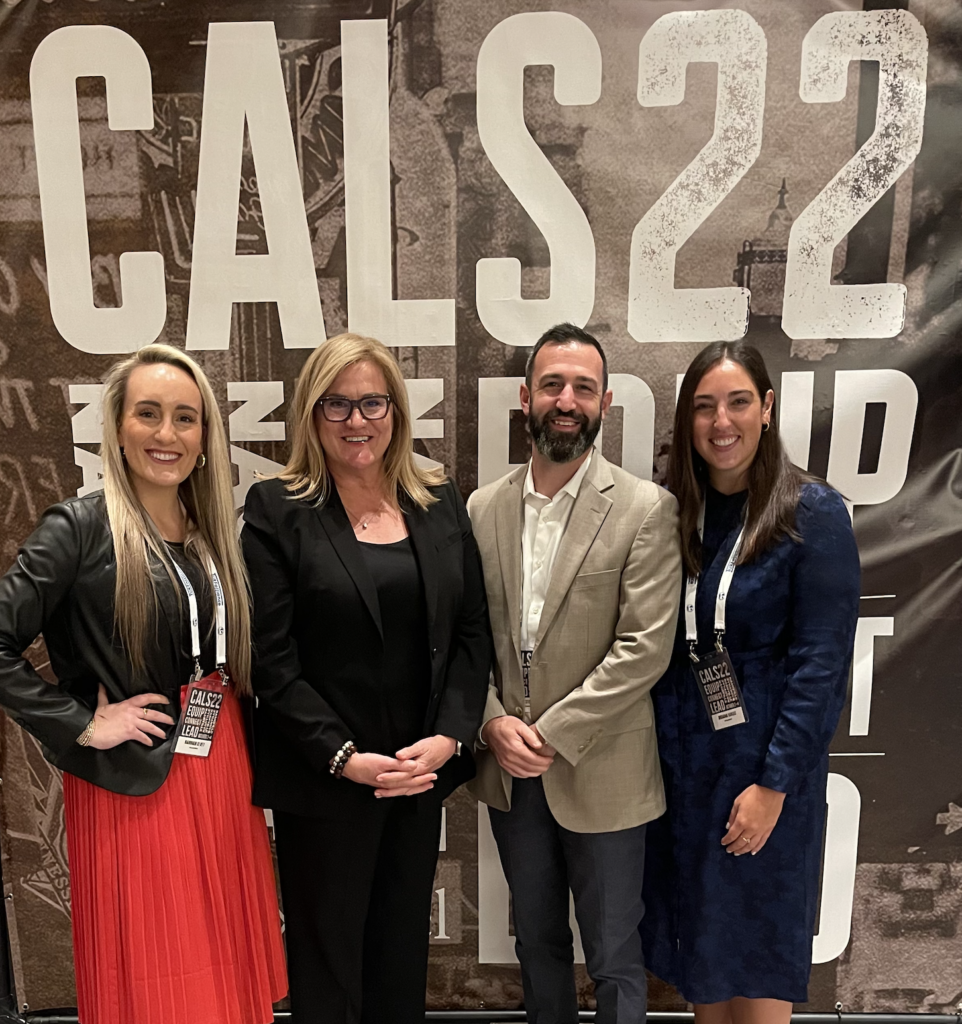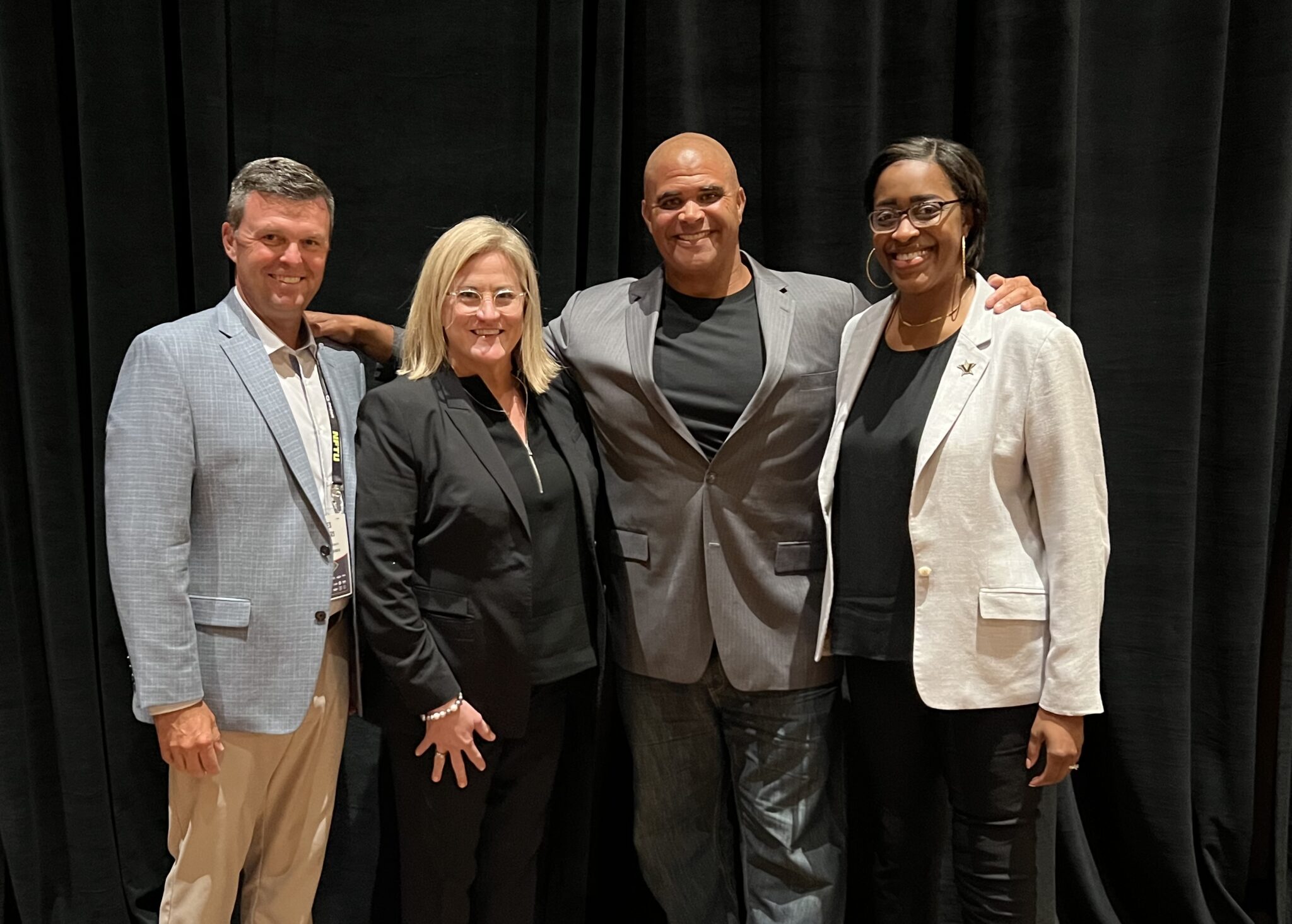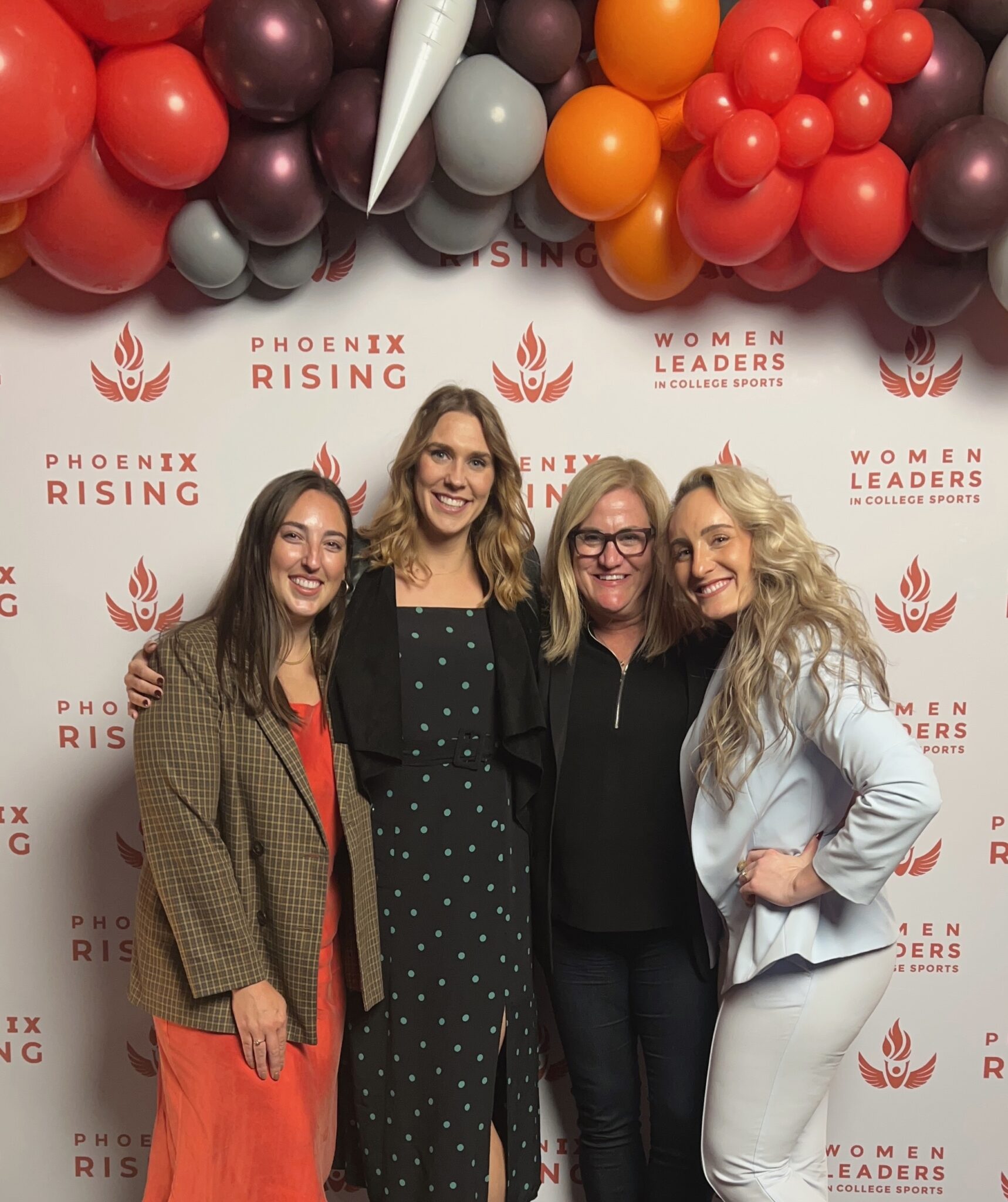 ---
National Coverage
RealResponse was fortunate enough in 2022 to be recognized for our efforts and talk about the company's desire to provide people a safe and secure way to use their voice.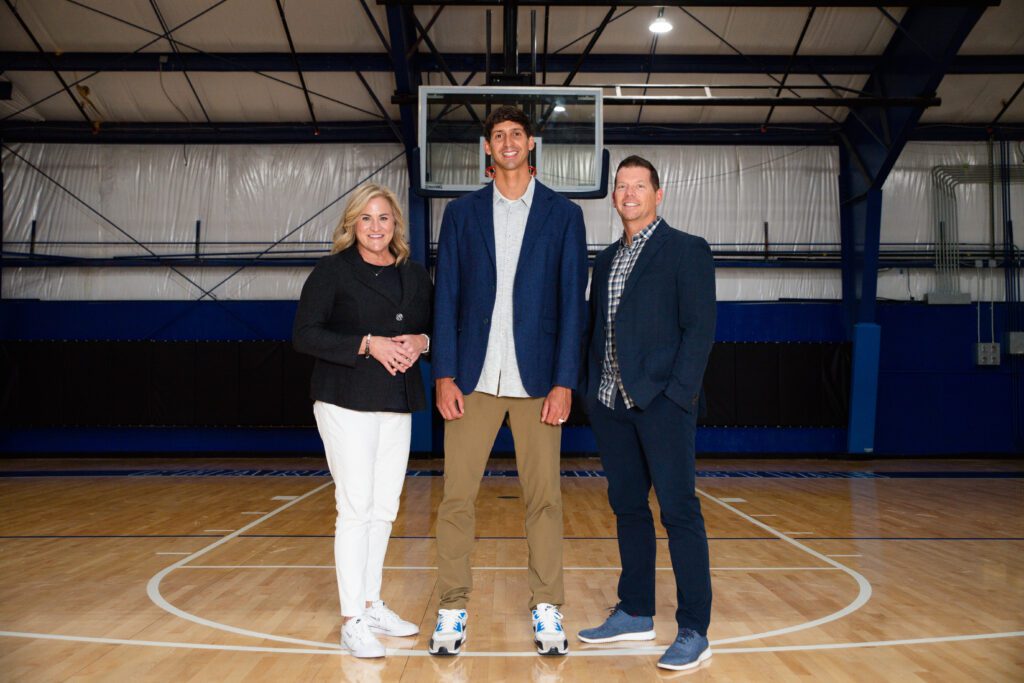 ---
What Lies Ahead in 2023
Although we are proud of our growth in 2022, our focus remains on strengthening our organization and servicing our clients. We added several talented professionals to the RealResponse team this past year, and plan to add many more in 2023.
Also in 2023, we will be announcing our first international partner, new additions to our team, as well as significant product enhancements for our partners.
On behalf of the entire RealResponse team, I want to thank you for your loyalty and friendship and, as always, please let us know how we can better serve you. I wish you a very healthy and happy New Year!
– David Chadwick and the RealResponse Team